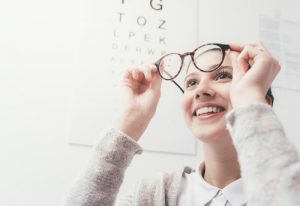 Some carotenoids have been shown in studies to help protect the lenses retina, and macula against free radical damage.
Some people love eggs while others loathe it.
Then there's another group that can't eat eggs because of allergy problems.
However, almost everyone knows and agrees that eggs are nutritious – the white is a great source of protein while the yellow yolk is jam-packed with important nutrients, especially the fat-soluble vitamins A, D, E and K, and minerals such as calcium, iron, potassium, folate and sulphur.
Besides vitamins and minerals, egg yolk is a prime source of lutein and zeaxanthin, which can help reduce the risk of age-related macular degeneration and cataract.
The characteristic yellow colour of egg yolk is due to lutein and zeaxanthin. A large egg yolk contains 150 mcg of lutein and zeaxanthin. But what if eggs are not part of your daily diet?
If that is the case, then there are other relatively good sources of lutein and zeaxanthin. Lutein and zeaxanthin are also present in dark green leafy vegetables, orange and corn, among others, but the amounts of zeaxanthin is usually very small compared to lutein.
Below are the total amounts of lutein and zeaxanthin found in some common vegetables and fruits.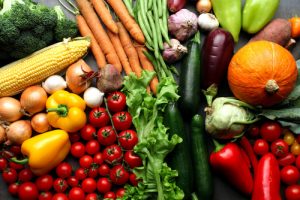 Spinach (raw), 1 cup – 3.8mg
Broccoli (cooked), 1 cup – 1.6mg
Romaine lettuce (raw), 1 cup – 1.3mg
Pumpkin(cooked), 1 cup – 2.4mg
Corn (cooked), 1 cup – 2.2mg
Carrot (cooked), 1 cup – 1.1mg
Green peas (canned), 1 cup – 2.2mg
Orange, 1 (medium) – 0.2mg
Most people may not get sufficient amounts of lutein and zeaxanthin for optimal eye health from just diet alone. You would have to eat over four cups of raw spinach, nine cups of cooked broccoli, 75 oranges or 100 whole eggs every day to get the recommended daily dose of 10mg lutein and 5mg zeaxanthin.
Therefore, consuming adequate amounts of lutein, and especially zeaxanthin, through diet alone is practically impossible. The most convenient way to obtain optimal amounts is to take a supplement containing standardised extracts of concentrated lutein and zeaxanthin.
Studies have found that lutein and zeaxanthin reduce the risk of chronic eye diseases, including acute macular degeneration (AMD) and cataracts. AMD and cataracts are the leading causes of visual impairment and acquired blindness in the world, as well as in Malaysia.
Of the more than 600 plant pigments called carotenoids found in nature, only two – lutein and zeaxanthin – selectively accumulate in the macula, the centre of the retina where light-induced damage and free radical damage may occur.
Lutein and zeaxanthin shield the eyes from damaging ultraviolet (UV) light and act as antioxidants to protect the lenses, retina and macula against free radical damage due to exposure to the sun, computer screens and other forms of light.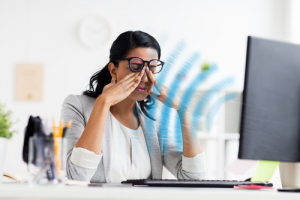 Unfortunately, as we age, the concentration of lutein and zeaxanthin in the eyes decline. This decline can affect vision (blurry images, difficulty reading, poor night-time vision and eye fatigue due to overstraining) and increase the risk of cataracts and AMD, which will eventually cause blindness.
A number of studies support the role of lutein and zeaxanthin in reducing the risk of AMD and cataracts.
Results from the dietary study conducted by the Third National Examination Survey (NHANES III) have suggested a minimum of 6-10mg per day of lutein and zeaxanthin to reduce the risk of AMD.
Similar results were found in two studies published in Investigative Ophthalmologyand Visual Science. They showed that eyes with greater levels of macular pigments were less likely to have or develop AMD. In addition, recent studies published in Archives of Ophthalmology have found that diets rich in lutein and zeaxanthin are moderately associated with decreased prevalence of nuclear cataracts in older women.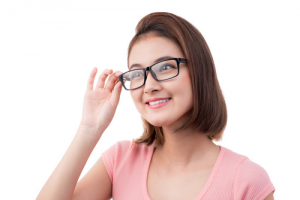 In a nutshell, it is important to maintain levels of lutein and zeaxanthin through diet and nutritional supplements for the maintenance of good eye health. If you choose a lutein and zeaxanthin supplement, make sure it's a high quality product.
Choose one containing concentrated lutein (10mg) and zeaxanthin (5mg) from standardised extracts to help increase the concentration of lutein and zeaxanthin in the lens, retina and macula.
It helps to protect eyes from the damaging effects of blue light and UV rays, as well as keep cataracts and AMD at bay whilst promoting sharper vision and healthier eyes.